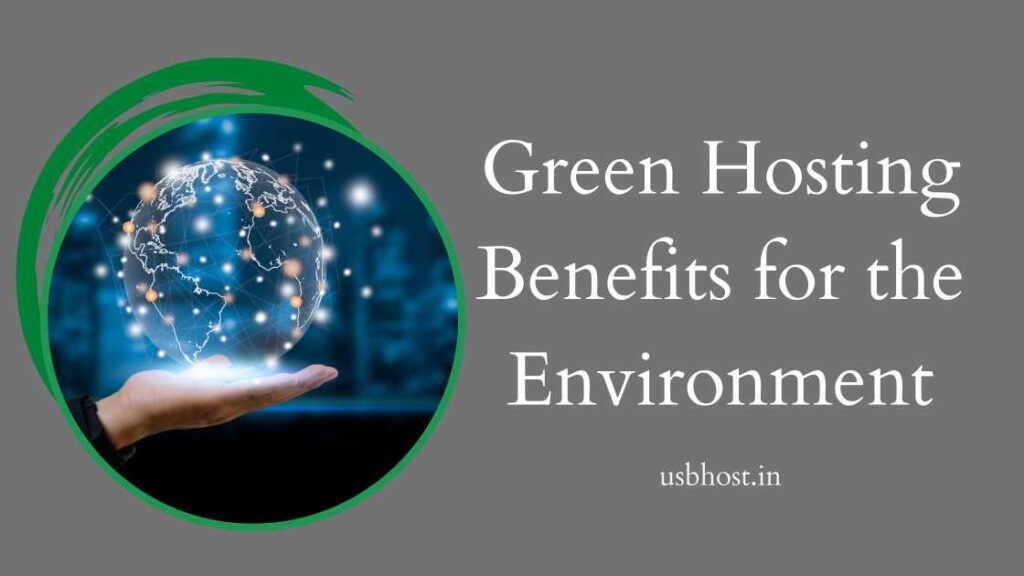 Green Hosting Benefits for the Environment
As our dependence on technology continues to grow, so does the impact of data centers and servers on the environment. In fact, the digital industry is now responsible for approximately 4% of the world's carbon emissions, which is a concerning figure. This is why it's important for website owners to understand the importance of green hosting and its role in mitigating the impact of technology on the environment.
Green hosting refers to web hosting services that are environmentally friendly and sustainable. This type of hosting involves using clean, renewable energy sources, energy-efficient hardware and software, and reducing waste. It's a way for website owners to take responsibility for the impact of their websites on the environment and make a difference.
One of the main reasons why green hosting is so important is because of the energy consumption associated with data centers and servers. Traditional data centers consume large amounts of energy, and a significant portion of this energy comes from non-renewable sources. Green hosting providers, on the other hand, use renewable energy sources such as wind, solar, and hydropower to run their servers, reducing the carbon footprint of their operations.
Another benefit of green hosting is that it helps to reduce waste. Traditional data centers generate a significant amount of electronic waste, which can have a harmful impact on the environment. Green hosting providers, however, use hardware and software that is designed to be energy-efficient and long-lasting, reducing the amount of waste generated.
The importance of green hosting is not just limited to the environment. By choosing a green hosting provider, website owners can also enjoy numerous benefits, including improved website performance, reliable uptime, and cost savings. For example, green hosting providers typically use state-of-the-art hardware and software that is designed to be energy-efficient, providing faster website load times and improved performance.
In conclusion, understanding the importance of green hosting for the environment is crucial for website owners who are looking to reduce their carbon footprint and make a positive impact. With the growing demand for sustainable solutions, choosing a green hosting provider is a step in the right direction toward a greener and more sustainable future.
If you're looking to make your website more environmentally friendly, be sure to consider green hosting as a viable option. Not only will you be helping the environment, but you'll also be enjoying the numerous benefits that come with this type of hosting.