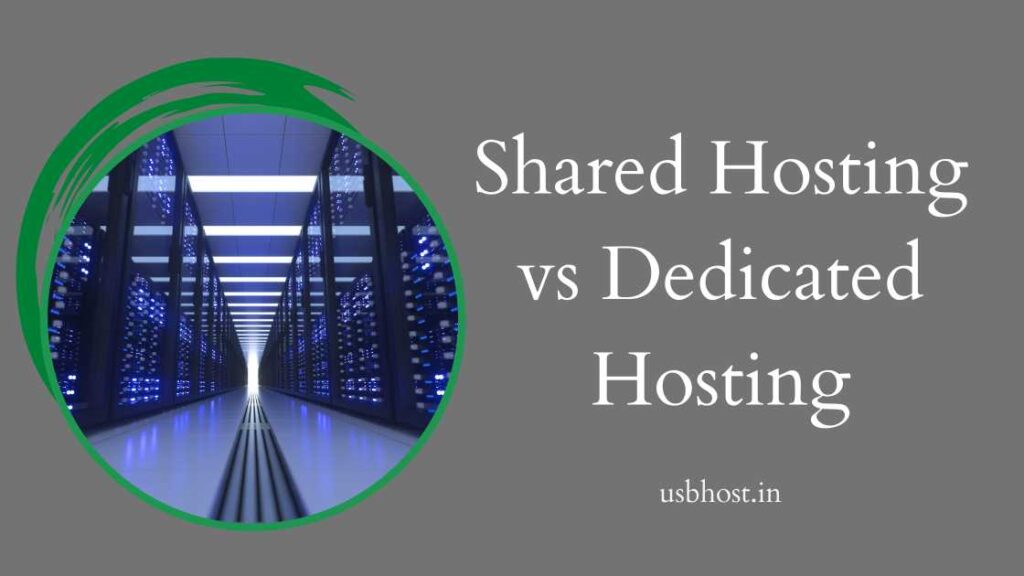 The importance of hosting has increased as websites and online businesses gain in popularity. The success of your website depends on its hosting, therefore picking the best hosting solution is crucial. Shared hosting and dedicated hosting are two of the most popular forms of hosting. To assist you in making an educated choice, we will examine both choices' benefits and drawbacks in this post.
Shared Hosting:
The most affordable and well-liked choice for individuals and small enterprises is shared. Multiple websites are hosted on the same server using shared, which allows them to share resources like memory, storage, and processing power.
Pros:
Cost-effectiveness: The most economical choice is shared . It offers fundamental services at a reasonable cost, making it perfect for individuals and small enterprises who are just getting started.
Easy to use: It's simple to set up and utilize shared. The majority of shared companies offer easy-to-use control panels that make it simple to manage your website's content.
No technical knowledge required: You don't need any technical expertise to set up and administer your website with shared hosting. The company handles all the technical concerns, including server upkeep, backups, and security.
Cons:
Limited resources: The resources that each website can use are constrained since numerous websites are housed on the same server. This may cause a website to operate slowly, especially during periods of high traffic.
No root access: Shared does not grant root access to the server, thus you are unable to install unique software or modify the server's settings.
Security risks: Given that several websites are housed on the same server, shared might be dangerous. The security of other websites on the same server may be impacted if one website is hacked.
Dedicated : In contrast to shared , dedicated allocates a single server to a single website. This indicates that no other websites share the server's resources.
Pros:
Increased performance: Dedicated allows you complete access to the server's resources, which enhances the functionality of your website. For websites with a lot of traffic, this is especially crucial.
Customization: Because dedicated gives you root access to the server, you may modify its configuration to meet your unique requirements. This entails configuring specialized software, putting in place cutting-edge security measures, and performance-enhancing the server.
Increased security: You have complete control over the security measures on the server with dedicated.. This implies that you may take all required measures to guarantee the security of your website, including implementing firewalls, establishing backups, and keeping an eye out for security concerns.
Cons:
Cost: Given that dedicated hosting is far more expensive than shared hosting, many people and small organizations find it to be an unaffordable choice.
Technical knowledge required: Setting up and maintaining dedicated hosting calls for a substantial degree of technical expertise. Small organizations and people without the required finances or expertise may find this difficult.
Maintenance: With dedicated hosting, you are responsible for all aspects of server maintenance, including backups, updates, and security. This can be a time-consuming and technical task, which requires specialized knowledge and resources.
In conclusion, shared hosting is an ideal option for individuals and small businesses who are just starting out and want an affordable and easy-to-use option. On the other hand,