Are you ready to establish your online presence? Our beginner's guide to web hosting will walk you through the process step-by-step. get started today!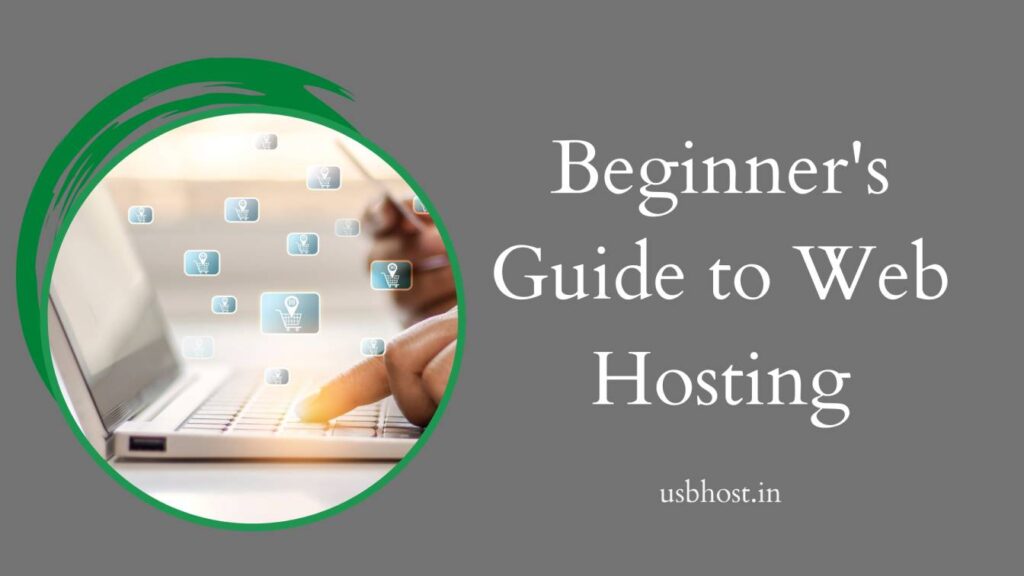 Table of Contents
Introduction:
Welcome to the digital realm! If you are interested in building a website or starting an online business, one of the first things you need to understand is web hosting. Don't worry; It may sound technical, but we are here to make it easy to understand. In this beginner's guide to web hosting, we'll cover the basics and equip you with the knowledge you need to start your online journey.
1: What is Web Hosting?
Let's start with the basics. Web hosting is like renting space on the internet to store your website files and make it accessible to the world. Just like you need a physical location to set up a store, your website needs a virtual space to live. A web host provides the server space and infrastructure you need to make sure your site is available 24/7.
2: Types of Web Hosting
Not all web hosting services are created equal. There are different types of hosting, each catering to different needs and budgets:
Shared Hosting: Ideal for beginners and small websites. It is less expensive when several websites share resources on a single server.
VPS Hosting: Virtual Private Servers provide more power and flexibility by allocating dedicated resources for your website in a shared environment.
Dedicated Hosting: You get an entire server solely for your website. It is expensive but provides maximum performance and control.
Cloud hosting: Your website data is stored on multiple servers, providing scalability and reliability.
3: Factors to consider while choosing web hosting
Choosing the right web hosting provider is critical to the success of your website. Here are some factors to consider:
Performance and Speed: Make sure your host provides fast loading times to keep visitors engaged.
Uptime and reliability: Look for a host that guarantees high uptime (99% or higher) to avoid frequent downtime.
Customer Support: Reliable support is essential if you run into any problems with your website.
Security: Choose a host that offers strong security features to protect your site and visitors' data.
4: Steps to set up web hosting
Let's get your website up and running:
Choose a domain name: Choose a memorable and relevant name for your website.
Choose a hosting plan: Based on your needs, choose the hosting type that best suits you.
Buy Hosting: Sign up with a usbhost and register your domain.
Set up your website: install a popular content management system like WordPress.
5: Managing Your Web Hosting
Congratulations! Your website is live, but the journey doesn't end there. Regular maintenance and management are necessary to keep things running smoothly:
Regular Backups: Keep your data safe by backing up your website regularly.
Software Updates: Keep your website and applications up to date to ensure security and performance.
Monitor traffic and performance: Use analytics tools to understand your website traffic and optimize its performance.
Conclusion:
Web hosting can seem intimidating at first, but with the right knowledge and guidance, you can confidently establish your online presence. Remember to choose the hosting type that best suits your needs and budget, and don't hesitate to seek help from customer support if you need it. Creating a website opens up countless opportunities, so take this new knowledge and plunge into the exciting world of web hosting! Best of luck from usbhost on your online journey!